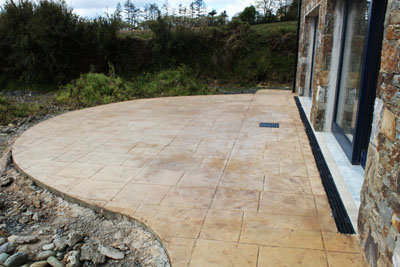 We have quarries located in Ballydesmond, Co. Cork and in Barradubh, Co. Kerry. Both are well established quarries and we supply the local area with a huge range of high quality Sand and Stone Products.
All our Quarry Products are CE certified and approved to the highest standards.
Our Building Stone is known throughout the Country for its quality and distinctive colour. It has been used in buildings in every County. Our stone is generally delivered by the lorry load however it can be bagged and delivered depending on the order. We also can cut the stone using a guillotine also for special orders.
Our Sand quarry in Barradubh produces sand to the highest quality. We can produce sand to meet the GAA Specifications and it is perfect for Sand Carpet pitches and for Pitch Maintenance.
The following is brief list of the Quarry Products we produce:
Ballydesmond Quarry
Building Stone
Clause 804/808
75mm clean drainage stone
20mm Chip
14mm Chip
10mm Chip
100mm Down
T0 STRUC 0 - 125mm
T1 STRUC 0 - 31.5mm
T2 STRUC 4 - 40mm
T3 BLIND 0 - 4mm
6mm Down (Pipe Bedding)
Quarry Run
Barradubh Quarry
Sports field Sand (GAA Approved)
Concrete Sand
Plastering Sand
20mm Chip
10mm Chip
6mm Grit