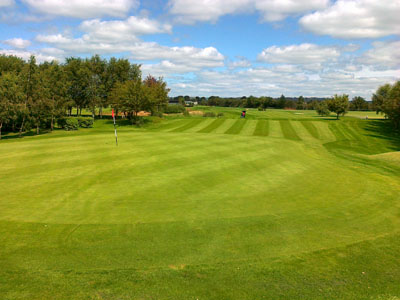 We have been building Golf Courses and carrying out maintenance works with nearly 30 years now. We have all the necessary specialist equipment required to carry out any type of intensive drainage works, new greens, new tee boxes or just general maintenance works on Golf Courses.
We were the Main Contractor on the Castlerosse Golf Club in Killarney. The Castlerosse Golf Club is a 9 hole parkland Golf Course situated beautifully beside the lakes of Killarney and offers a great challenge to any golfer. We constructed every element of the course from tee boxes to fairways to greens to the highest standards.
We were subcontracted by CJ Collins Golf based in the U.K. to construct the new Lackabane Golf Course for the Killarney Golf and Fishing Club. We were involved in constructing every element of the Golf Course.
Over the years we have been contracted by a large number of Golf Courses to carry out intensive drainage works, sand spreading and aeration. This is very specialised works as the Golf Courses have to reopen within a very fast time limit to ensure revenue stays coming in. Our staff are more than capable of working to tight deadlines and on existing grass surfaces which has to be protected.
The following is brief list of some of the Golf Courses we have worked for:
Killlarney Golf and Fishing Club
Castlerosse Golf Club, Killarney
Ross Golf Club, Killarney
Kanturk Golf Club
Kanturk Golf Club
Muskerry Golf Club
Charleville Golf Club
Mahon Golf Club
Douglas Golf Club
Old Head Golf Links, Kinsale